Regular price
Sale price
$0.00
Unit price
per
Sale
Sold out
*S O L D*
This art piece was in the creation process for 2 months. I didn't know it when I started, but it's clear now that I painted this for my spirit brother, Knathan Galaviz.
Thank you to his daughters, Rowan and Raiya, whose spirits are woven into this painting.
There are at least two spirits within this original. I again had no idea what was going to come, but when strokes started leading to feminine figures and a night sky, I knew what was happening. This would become another expression in my series, "Andean Dreams" or "Sueños Andinos," a post-Peru series of original stories.
I feel deeply moved by this path of unwinding and re-wilding, the people it's led me to, and the raw creativity that's emanating from it. We truly are connected to this land, the air, and the water flowing in and around us!
May all feel a sunrise in their hearts. It is truly profound the interconnectedness of it all. I am opening up to the portals of possibilities! I listen to my ancestors, and they tell me, "We are always there, ready to guide you and give you signs in many forms."
~ BlUu Meade
Shipping

Orders processed: 1-3 business days

Delivery Times: 7 - 15 business days 

Rest assured, we will be sending you a tracking number as soon as your items are shipped. :)
Returns

Returns

We have a 14-day return policy, which means you have 14 days after receiving your item to request a return.
Share this!
View full details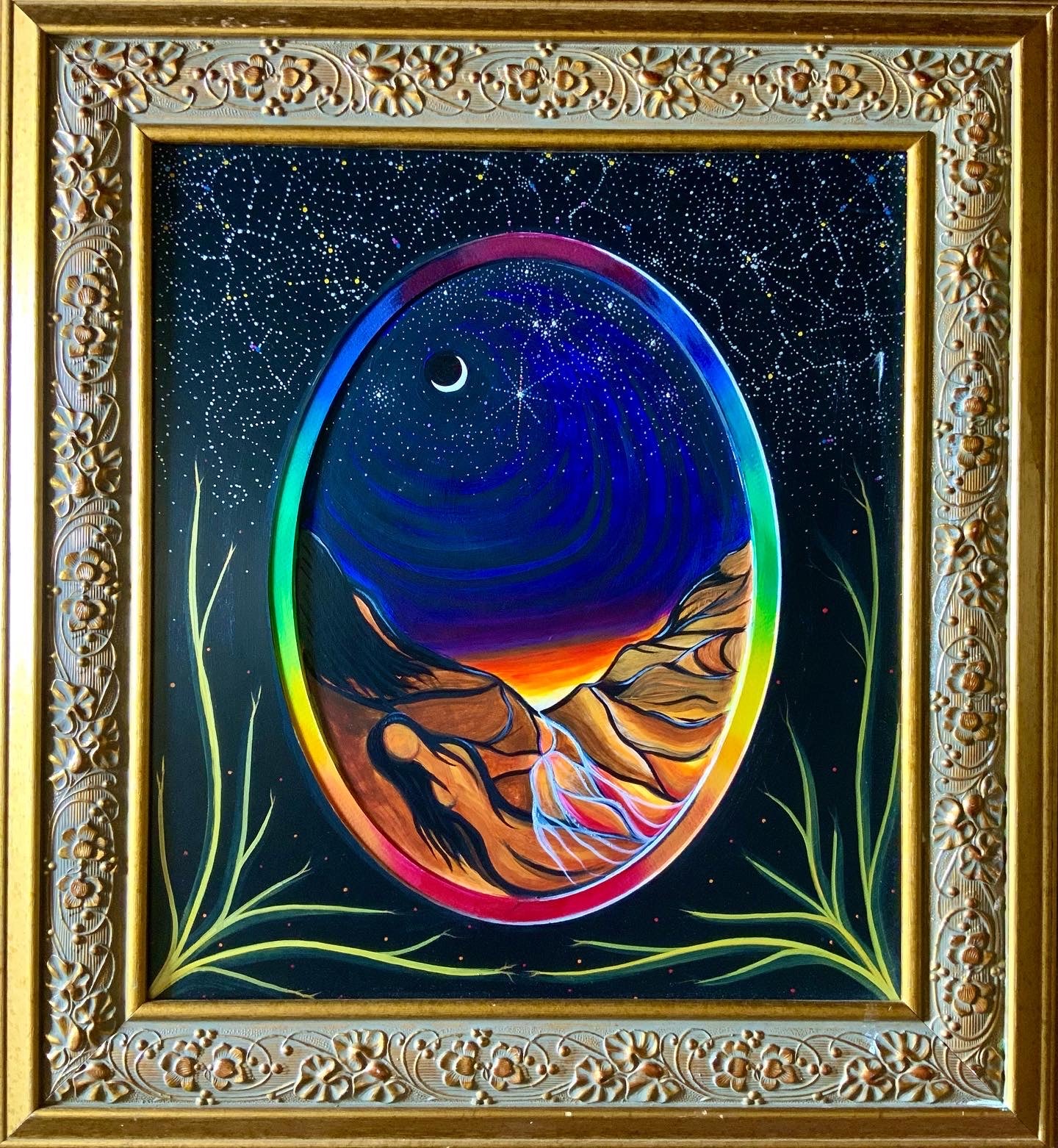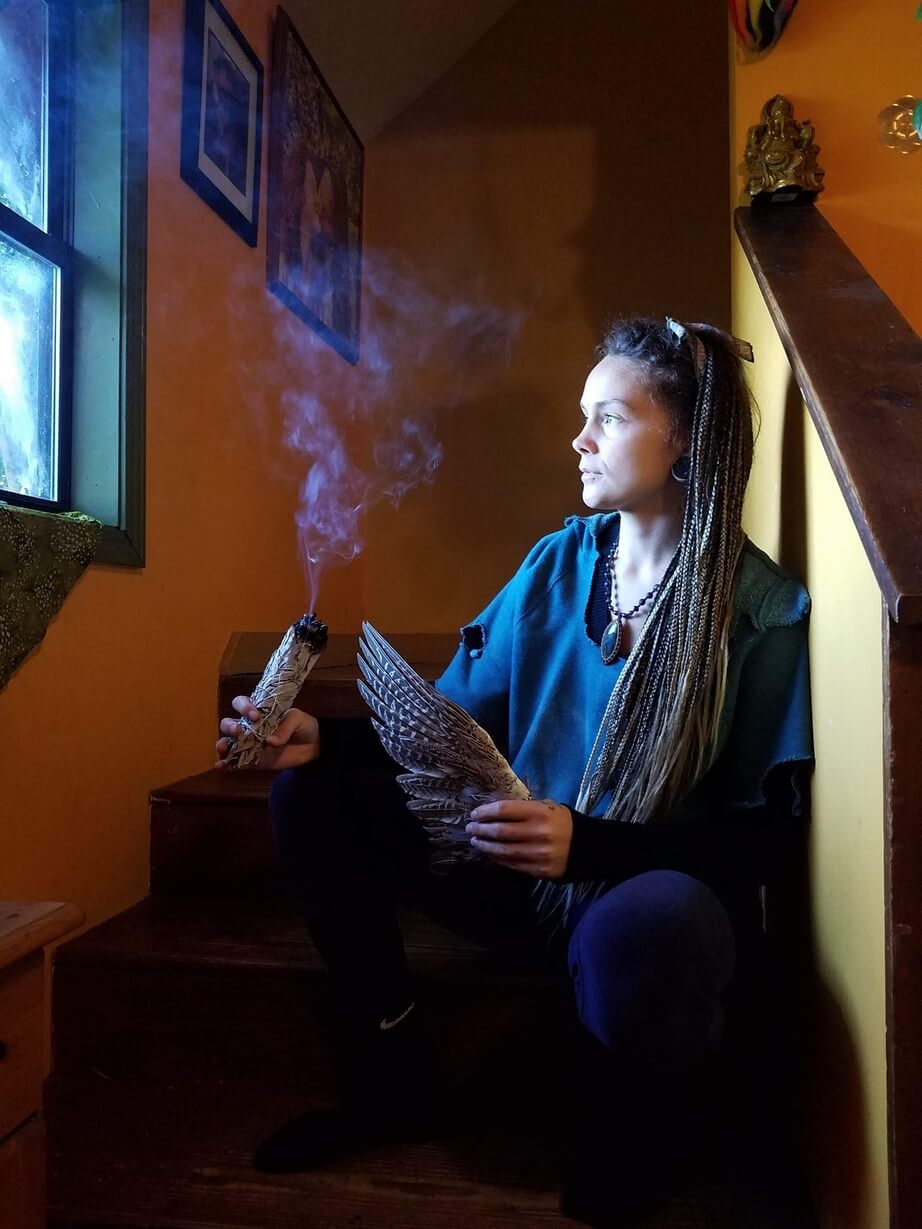 BlUu Biisiben Meade
Visionary Artist, BlUu is thriving in the Appalachian mountains of North Carolina in a little town called Bat Cave.
BlUu's work is intuitive, universal, medicine for the soul.
BlUu tells stories from the heart, that are channeled by spirit. Her visions raise hope, and inspire us to remember, and feel alive.
She expresses, and spreads her art through originals paintings, hand made burl/wood slabs, prints, digital designs, and apparel.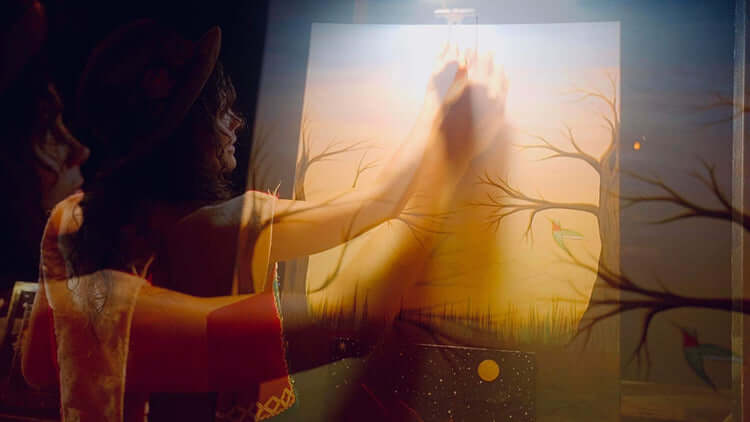 Donate and Support
Raising abundance for more awesome exhibits, art prints, inventory, and supplies!Thank for supporting my dream to spread positive art, song sharing, and story telling…
View full details